This is our Land Rover Defender 90 TD5. Build in 2004 and totally rebuild in 2017. From a new interior to a total engine remap. We choose a Land Rover Defender for its offroad capability and off course the iconic look. Because who doesn't love a Defender?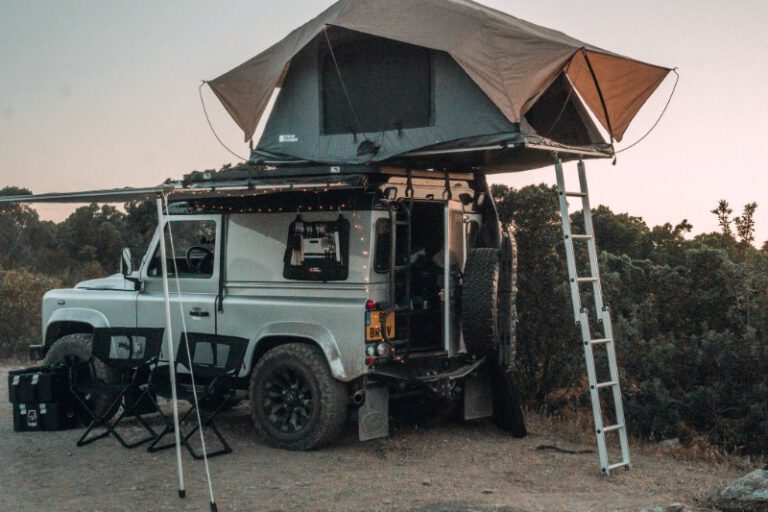 For overlanding we use a Fronrunner rooftop tent on a flatdog roof rack. The awning is from roof lodge. We have a Safari Snorkel to prevent less dust and sand into the engine. The vehicle is also equipped with a road shower, awning and a BBQ. We got all new LED lights, with a Light bar under the roof rack.
We built a kitchen with a gas stove from campingaz and a BBQ from The Bastard. A GoalZero gives the possibility to have electricity for a few days. Lewie also sleeps in the back of the car. He has his own travel crate.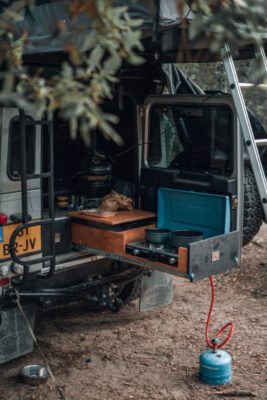 Besides overlanding we use the Rover as a transport vehicle for Lewie. In the car we have a built in dog bench. But he prefers to sit on the passenger seat.