Is it difficult to drive through the sahara desert?
For us as amateur novice overlanders it was challenging but not difficult.
In October 2022 we crossed the sahara desert with our land rover defender. It was our first time and we were quite anxious about it. However, now we can say we did it and it was one of the most epic experiences of our lives.
First of all, preparation is very important. There were a couple of things we prepared when we were at home such as recovery gear. We wrote a blog about the recovery gear and spare parts we took with us. And there are things which we arranged in Merzouga the last town before entering the desert.
We made sure our fuel tank was full and also filled up our jerry can, there is a gas station at the entrance of the village. We also made sure we had enough water for four days and got fruit and veggies at the town center. Next to this it is very important to drive with the correct tire pressure, for us this meant 1 bar.
We were planning to do this trip by ourselves but little did we know that we met some strangers that soon became friends and spent 4 days in the desert together. It made so much difference to be with two cars, first of all we had so much fun together second, when one us us got stuck we could help each other. And one of us did get stuck ;). No stress, just a lot of sweat when getting the car out in the burning sun.
So I think one of our best tips is to try and get in contact with other overlanders when in Merzouga and see if you can cross the sahara together. If not, it's also possible to do it alone if you keep on the main tracks you will be fine. There are a lot of 4x4s on the popular main routes so if you get stuck at some point someone will pass you, maybe not within the first hour but most probably within a day.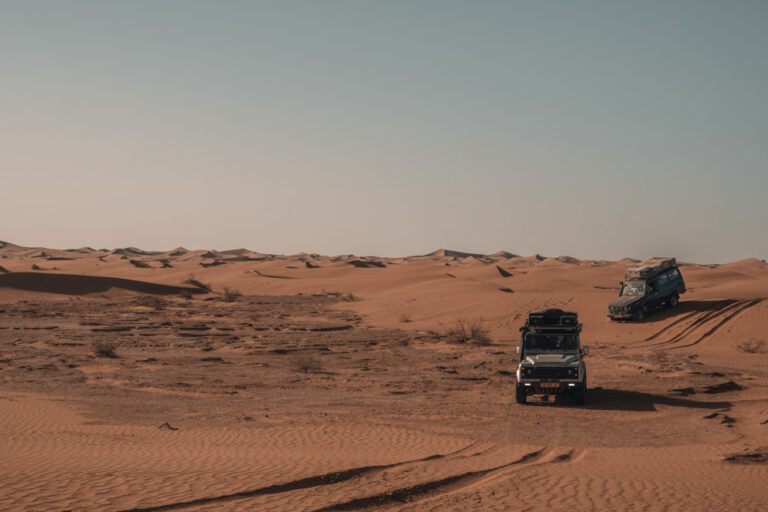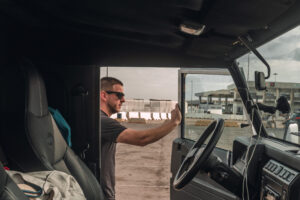 Morocco
The ferry from Algeciras to Tanger med In october 2022 we took the ferry from Algeciras to Tanger with our land rover defender. For us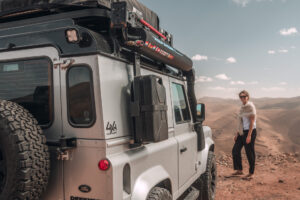 Morocco
Fuel in Morocco on a 4×4 offroad trip We toured around morocco in our landrover defender in October 2022 for 16 days and this is