Fuel in Morocco on a 4x4 offroad trip
We toured around morocco in our landrover defender in October 2022 for 16 days and this is our experience regarding fuel:
We have a 60 liter fuel tank in our car and brought two jerry cans of both 20 liter. In total we drove .. kms and we haven't had any problems regarding refueling at all. Even in the sahara desert there are options to refuel. If you use google maps and search for gas you will see 'service station' in some smaller villages but when driving past it you don't see a station. This happened to us one time and we asked around in the village. A guy called another guy and brought us to his shed, where there was a stock of jerrycans with diesel that you can buy from them.
We carried one full jerrycan with us but never had to use it. At first we had no idea what the situation was going to be but in hind sight for us there was not problem at all getting fuel in time.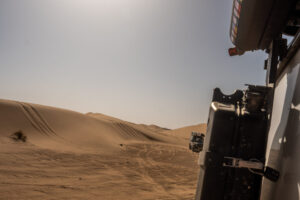 Morocco
Is it difficult to drive through the sahara desert? For us as amateur novice overlanders it was challenging but not difficult. In October 2022 we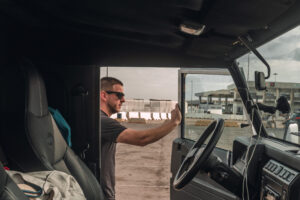 Morocco
The ferry from Algeciras to Tanger med In october 2022 we took the ferry from Algeciras to Tanger with our land rover defender. For us