A guide to icelands f-roads
Driving the F-Roads in Iceland gets you off the beaten track and into amazing, barren scenery. But navigating these mountain roads can be challenging. Here's all you need to know about driving on the F-roads in Iceland.
Icelands ring road is great, but Icelands F-roads will give you adventure and a sense of freedom. To drive to these highlands you need to journey along F-roads or mountain roads. Rough and ungraded gravel tracks, driving along them requires a 4×4 and plenty of concentration.
At that moment we weren't the most experienced 4×4 drivers and we rented a Subaru Forester. Sometimes it was challenging but with common sense you will get this!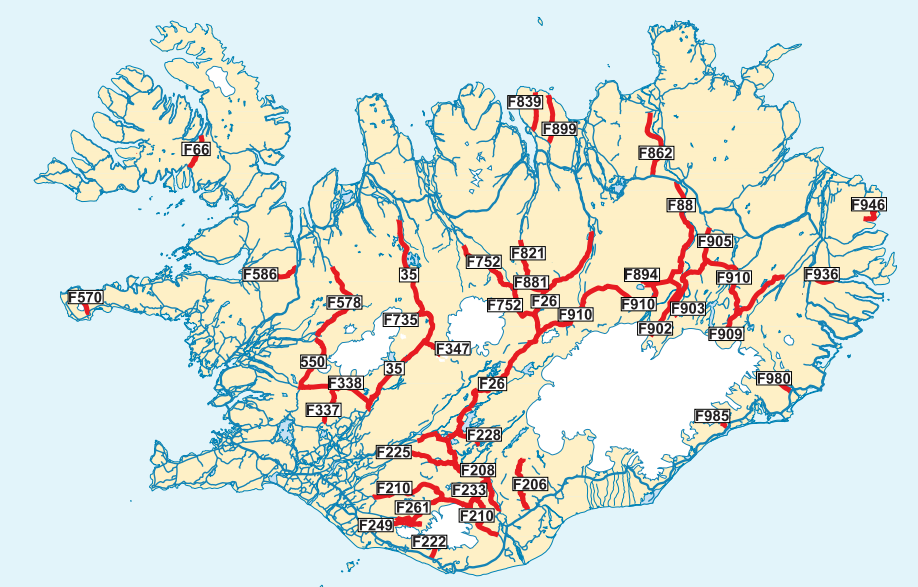 The F-roads (fjall which means mountain in Icelandic) are unpaved gravel tracks that are not regularly maintained. The majority of the F-roads criss-cross the mountainous central region of Iceland called the highlands and each poses a different sort of challenge.
Some F-roads are good quality gravel roads that will allow for speeds of up to 80 kilometres per hour (50 miles per hour) in places. Others are much more adventurous and involve fording (crossing) rivers, climbing steep inclines and driving over sand. Most have potholes, ruts or boulders that need to be navigated.
The F-roads in Iceland are also remote with almost no facilities. You will rarely come across a shops, gas station or hotel.
Check the following website before you leave into the wilderness:
There are a few F-roads in Iceland that are very challenging and should only by done with the correct vehicle and experience. These roads require crossings through more significant, faster-flowing rivers. These include the F88 to Askja, the F249 to Þórsmörk and the F578 to Arnarvatnsvegur. These roads are often not suitable for small or medium 4WD vehicles and ideally require a more experienced driver.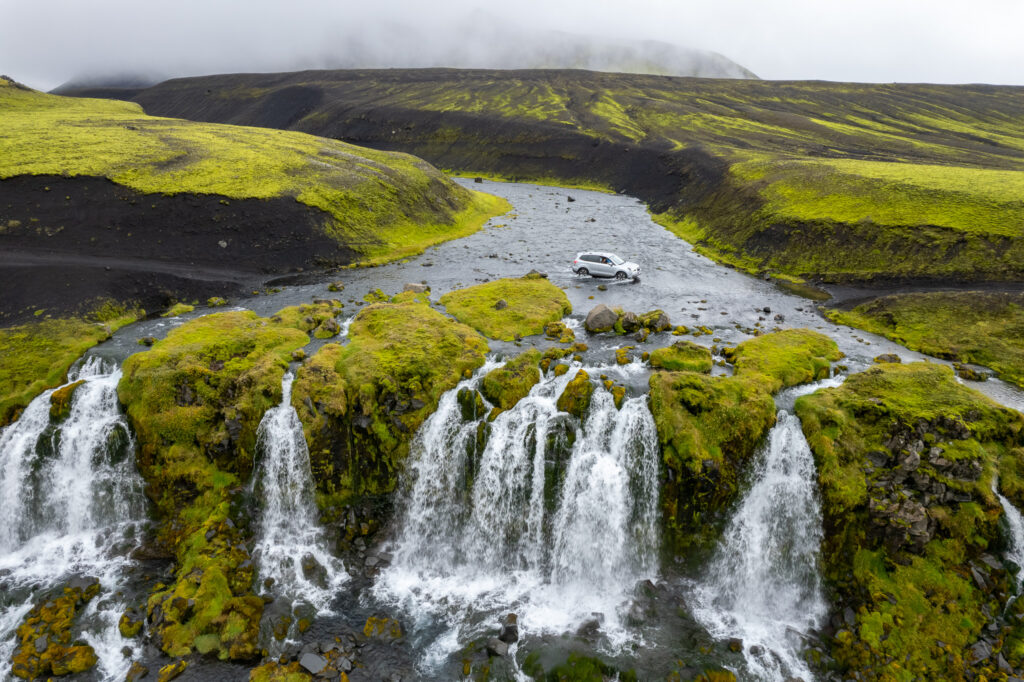 River crossings occur frequently if you are driving F-roads. We summed up a few tips for a save and fun river crossing:
Stop the car before you cross, let the engine cooldown. Exit your car and check the water level, if you are not sure. Check if you can walk through it. It is importent you know which height your car can take. If you are not sure, not higher then the knees is a good way to messaure it. 
Check which way the river is flowing, try to cross it a little bit diagonal. Start where the water comes from and drive a little bit with the flow
Dont change gear if you are in a manual, you need the traction.
If possible and the river is deep. You can use your differential lock en release some tire pressure.
If you are unsure don't do it!
There are a lot of beautiful F-roads but our favorites where the F-66 in the Westfjords and the F232 where you cross the waterfall!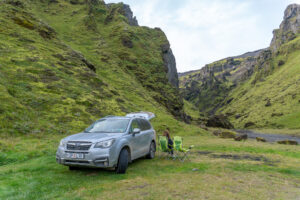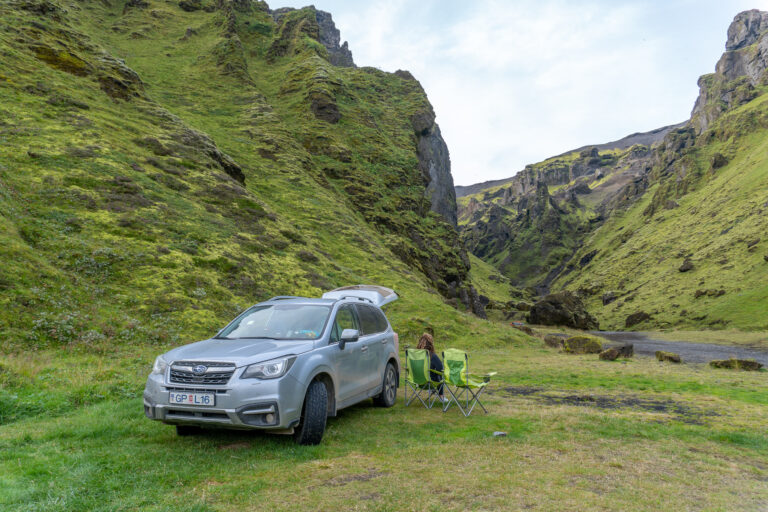 Iceland
We have been staying at 16 different campings all around Iceland. Some of them were great some of them not so great. We will share our top 3 favorite camping spots around Iceland.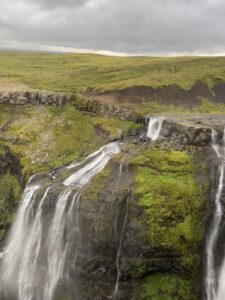 Iceland
Glymur hike Not your average hike: crossing rivers and climbing mountains. Good to know before you go: if you do the full loop your shoes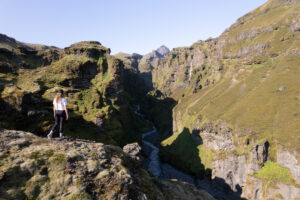 Iceland
Múlagljúfur canyon hike One of the best hikes we did in our life! If you as like us and want to avoid the more popular