Not your average hike: crossing rivers and climbing mountains. Good to know before you go: if you do the full loop your shoes and feet will get soaking wet….
The Glymur waterfall is on of the largest waterfalls in Iceland. However, it is relatively unseen and less crowded because it takes some effort to get close and you cannot see the full length because of the canyon it is in. As we love a challenging hike and spending a morning in nature we embarked on this adventure.
A few facts:
Location: West Iceland (1 hour away from Reykjavik).
Distance: around 3,5 km one way
Time: depending on your pace around 3 hours
Elevation: 420 meter
Path Condition: clear signs the first part, after the river crossing we got confused a few times and followed wrong paths a couple of times before finding the right one again. Path itself depends on weather conditions some parts were muddy when we did the hike
You can find the parking area on Google Maps:
We read online that you should come early in the morning to avoid the busier hours in the afternoon. So we got up early and drove to the starting point of the hike and had our breakfast there. We were the first car in the parking around 08.00 in the morning. When we got back a couple of hours later it got a lot busier around 30-40 cars.
You can choose to do a round trip or to go out and back. We chose to do the round trip which meant we had to cross the river on top of the waterfall. We knew this and were prepared which made it a fun experience. If you are not prepared this is not such a fun experience. 
Lovely hike, beautiful views. And we enjoyed the different challenges along the way. Crossing a river on a log of wood, climbing rocks and crossing a river by foot.
We were there in the beginning of September. It was dry most of the route, only the last part we had some rain.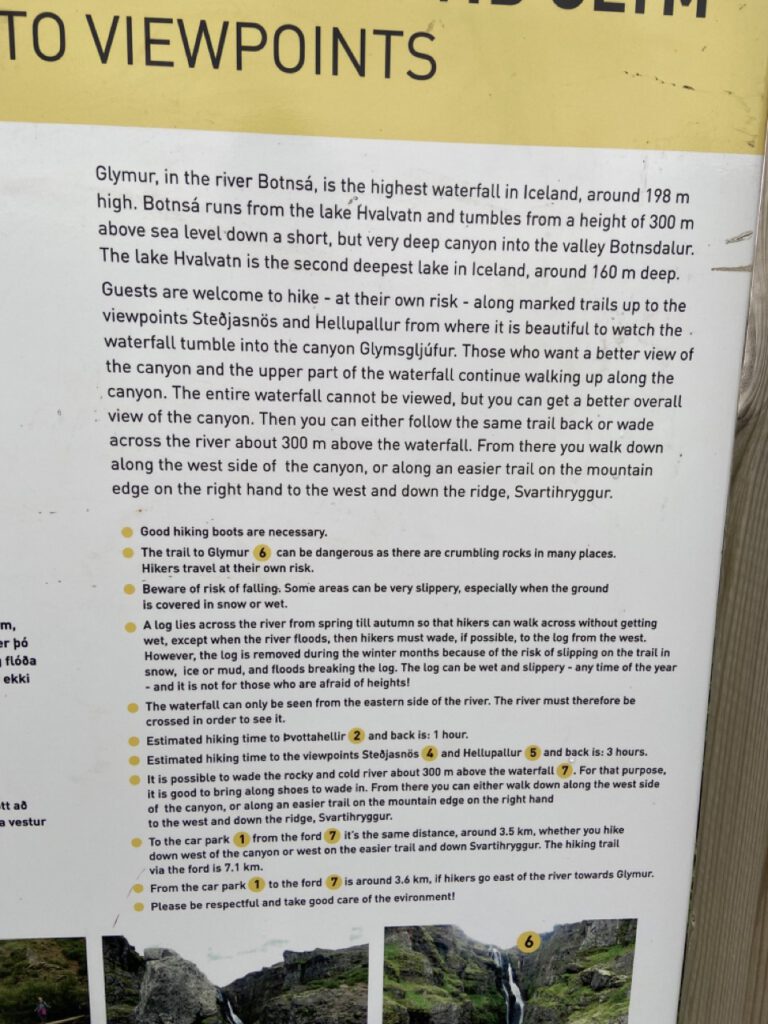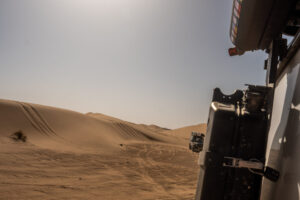 Morocco
Is it difficult to drive through the sahara desert? For us as amateur novice overlanders it was challenging but not difficult. In October 2022 we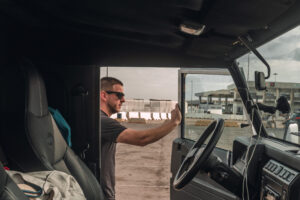 Morocco
The ferry from Algeciras to Tanger med In october 2022 we took the ferry from Algeciras to Tanger with our land rover defender. For us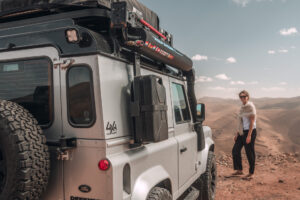 Morocco
Fuel in Morocco on a 4×4 offroad trip We toured around morocco in our landrover defender in October 2022 for 16 days and this is