One of the best hikes we did in our life! If you as like us and want to avoid the more popular and crowded places keep on reading because this hike is definitely one you will enjoy….
After visiting Diamond beach we were looking for something less touristy and we found this hike to Múlagljúfur canyon. We enjoyed this hike so much it has stunning views and the best part is that we were almost the only ones on the trail.
A few facts:
Location: Southeast Iceland (10 minutes away from Diamond Beach).
Distance: around 4 km one way
Time: depending on your pace 35-60 minutes up and faster down
Elevation: 315 meter
Path Condition: no clear signs, there are marks but you have to look out for them
A few notes upfront. We travelled in a 4×4 vehicle and to get to the start of the hike and parking it is highly recommended to drive a 4×4 with full insurance. The road is not suitable for normal passenger cars as there are quite some bumps and in some seasons you have to cross small rivers to get there.
Second, we were here in August 2021 and the weather conditions were great. Blue skies and 19 degrees Celsius. But weather conditions can change very quickly in the mountains so you should prepare and take care.
A good tip: go to the bathroom before embarking on this hiking journey. I made the mistake to not go and that was not so great 😄 
We were coming from Diamond beach and were driving on the ring road searching for the path. It is quite hard to find it, we drove past it the first time. There are no signs so we had to make a U turn and try again.
The coordinates of the path from the ring road are 63°59'19.4″N 16°23'43.0″W. It is a dirt road and there are no signs and the road is not on Google Maps so be aware of that. We were not sure if we were on the correct road but another car was coming from the opposite direction and we asked them if this road led to the canyon. Luckily this was the one! You drive for about 10 minutes until you see a manmade wall of stones to guide the river on the other side. The coordinates of the 'parking lot', well it is not actually a marked parking lot but the place where to leave your car are: 63°59'34.9″N 16°26'10.6″W.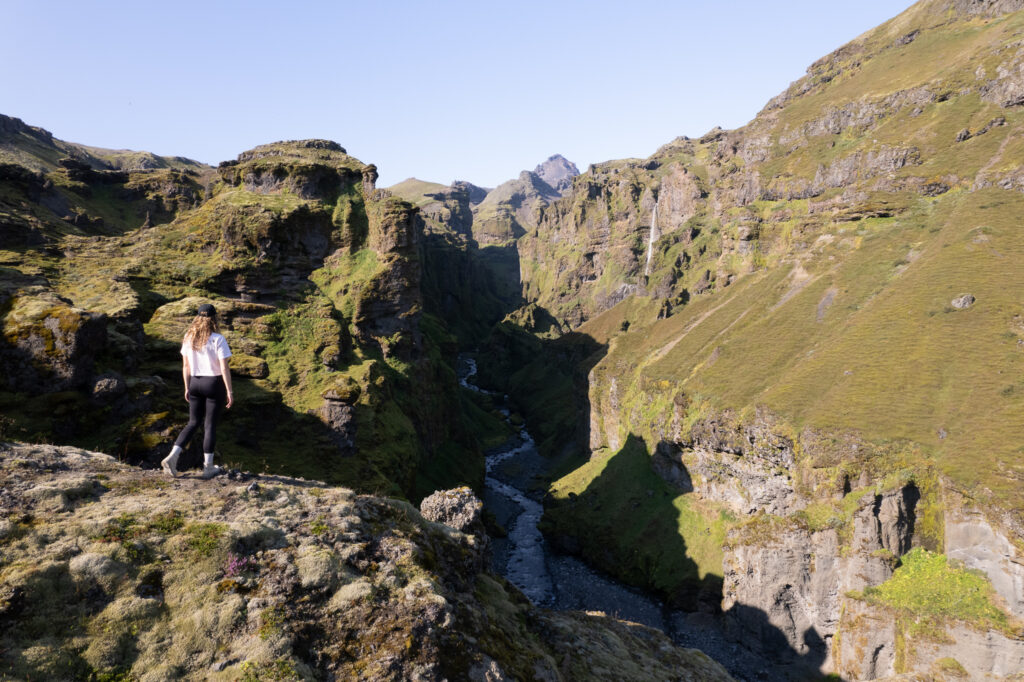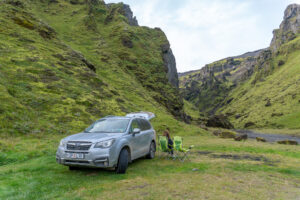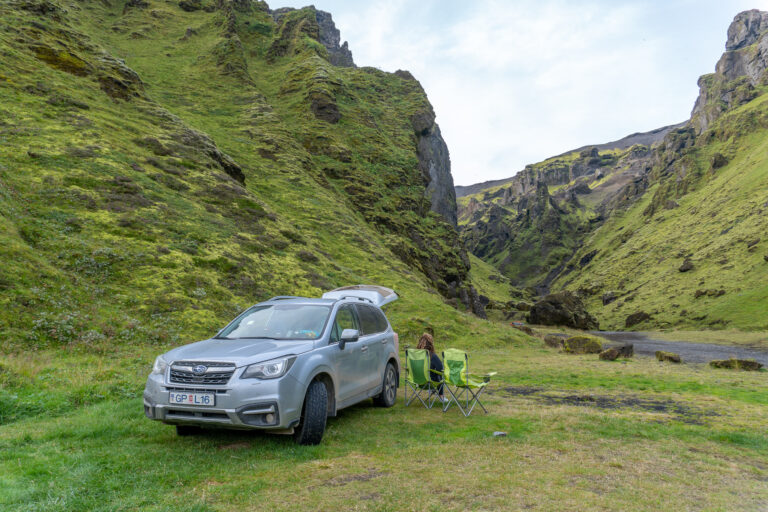 Iceland
We have been staying at 16 different campings all around Iceland. Some of them were great some of them not so great. We will share our top 3 favorite camping spots around Iceland.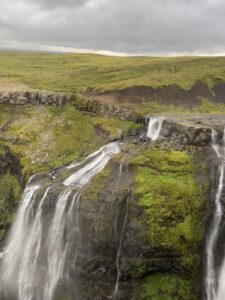 Iceland
Glymur hike Not your average hike: crossing rivers and climbing mountains. Good to know before you go: if you do the full loop your shoes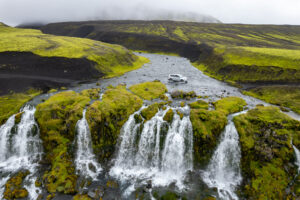 Iceland
A guide to icelands f-roads Driving the F-Roads in Iceland gets you off the beaten track and into amazing, barren scenery. But navigating these mountain