Djouce hike - Wicklow moutains
A dog friendly hike with beautiful views from begin to end. The trail is quite popular so best to get there early morning. 
The Wicklow Mountains are beautiful and there are a lot of hiking trails around. We choose this one up to Djouce summit and it didn't disappoint us: the scenery changes every few km's and the views are amazing.
A few facts:
Location: East Ireland (less than an hour drive from Dublin)
Distance: around 14 km roundtrip
Time: we spent 4,5 hours (this is including breaks)
Elevation: 816 meter
Path Condition: there are marks but you have to look out for them
Parking: Free
We parked our car at Crone Woods, see directions above. There were only a couple of cars there when we arrived but when we came back to the car after hiking it was full of cars. So the best tip we can give you is to get there early in the morning. We arrived around 7am on a bank holiday Monday. Oh and when we were there the parking was free! 
We were here in August 2022 and the weather conditions were great. Blue skies and 19 degrees Celsius. But weather conditions can change very quickly in the mountains so you should prepare and take care.
Tip: prepare some lunch or snacks there are a lot of places to sit and relax and have a picknick along the trail 
The trail is dog friendly however you must keep your dog on a leash at all times. And pick up their poo ofcourse 🙂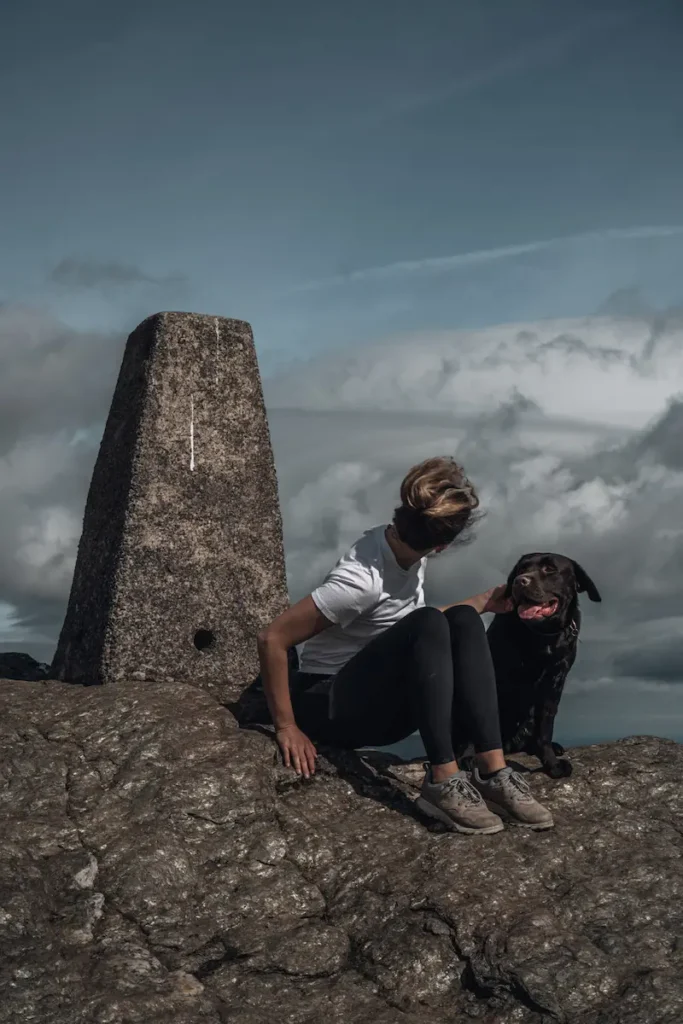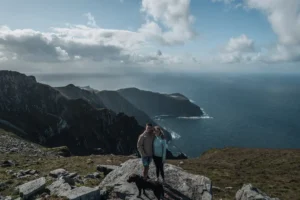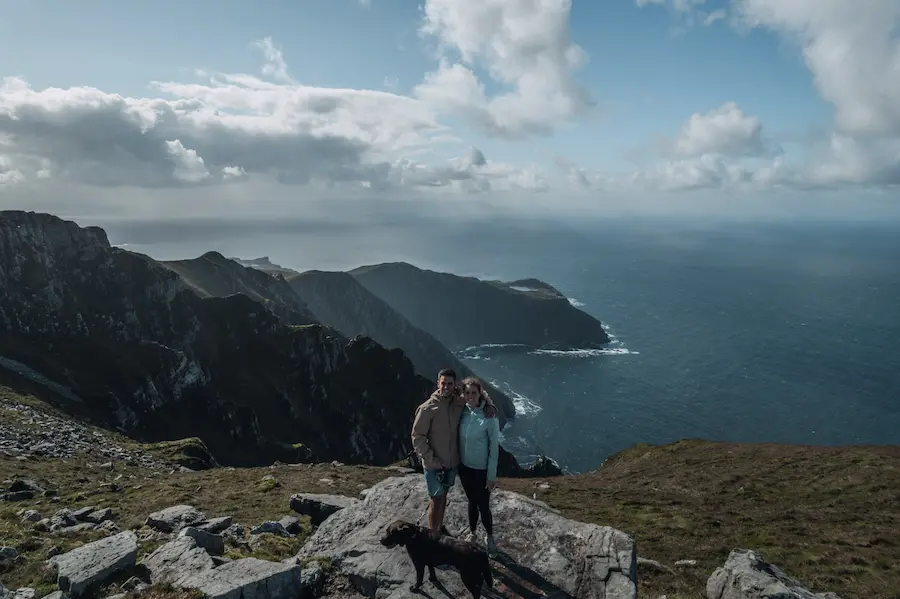 Ireland
SLieve league cliff hike A fantastic hike to one of the largest cliffs in Europe: the Pilgrims Path to Slieve League (Sliab Liagh) This one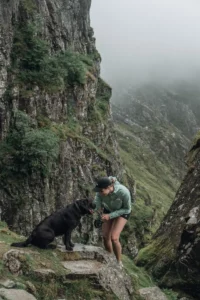 Dog
Brining your dog to the UK Our experience with the Eurotunnel. There are a couple of things you need to take care of when you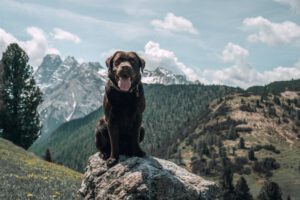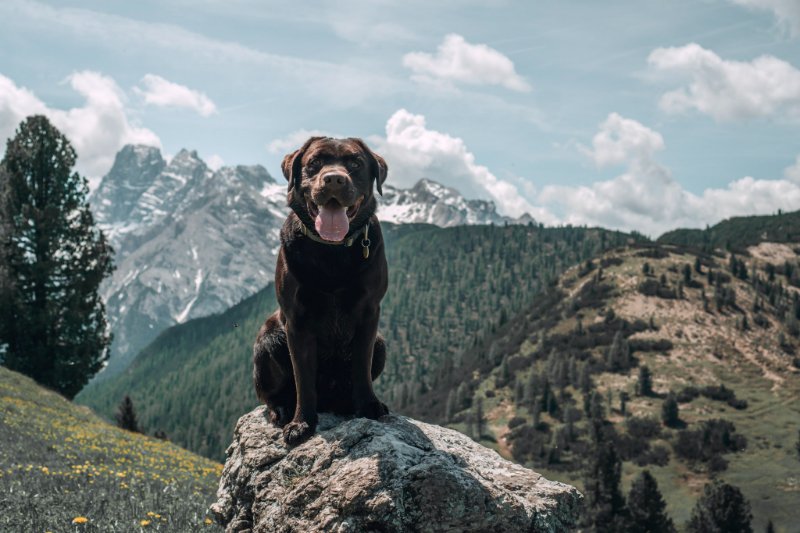 Dog
Dog essentials to bring when travelling