A fantastic hike to one of the largest cliffs in Europe: the Pilgrims Path to Slieve League (Sliab Liagh)
This one had been on our list for a long time. It's such a beautiful area and dogs are welcome but must be kept on leads most of the time. We took the Pilgrim Path out and back. 
A few facts:
Location: North-West Ireland (4 hours drive from Dublin)
Distance: around 4 km one way
Time: depending on your pace 60 – 90 minutes up and faster down
Elevation: 420 meter
Path Condition: easy to navigate with yellow markings along the way
There is limited space for parking. See the map above: we parked (for free) at the red mark and if you zoom in you can see it will only fit 4 max 5 cars. If it is full you will have to drive back to the village and walk back up.
"The Pilgrim's Path leads to the ruins of a mass rock and ruined chapel where illicit Catholic masses were held during Ireland's Penal Laws of the 17th and 18th century when Catholic worship was outlawed by the ruling English." (Wilderness Ireland)
Tip: you can hike further down to the Bunglas viewing point (we didn't do that as the weather was changing)
We were here in August 2022 and the weather conditions were great at the start of our hike. Blue skies and 19 degrees Celsius. But weather conditions can change very quickly in the mountains so you should prepare and take care. There can be strong winds on top so make sure to be cautious went looking over the cliff edges.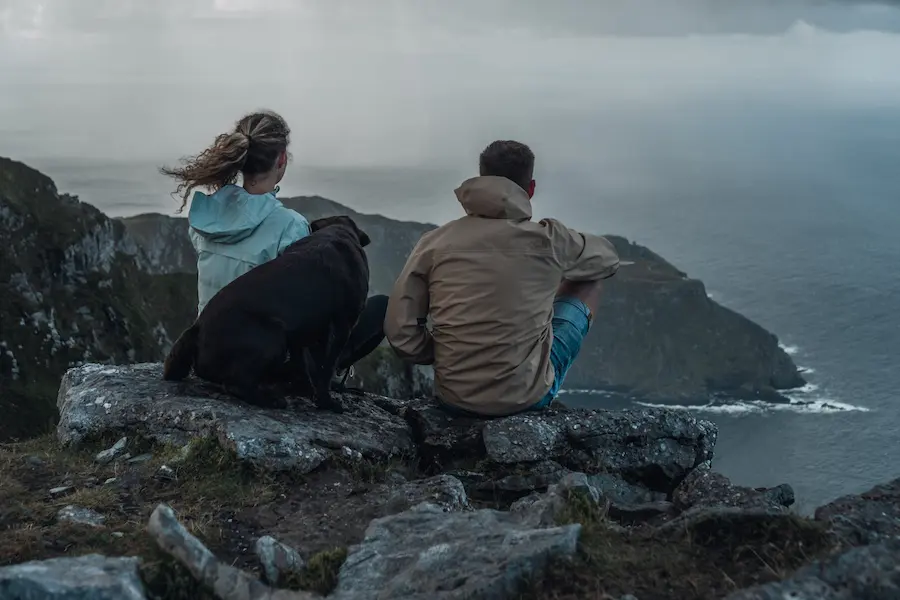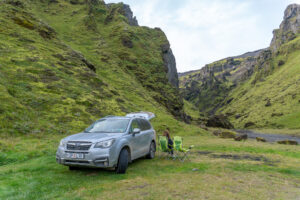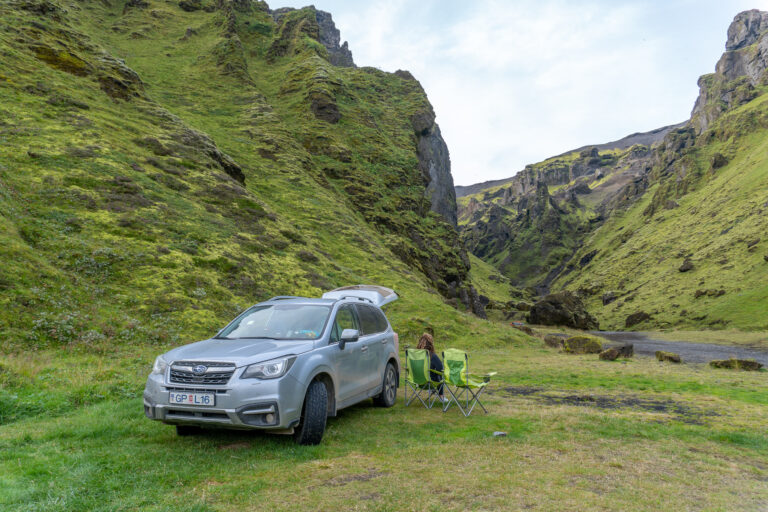 Iceland
We have been staying at 16 different campings all around Iceland. Some of them were great some of them not so great. We will share our top 3 favorite camping spots around Iceland.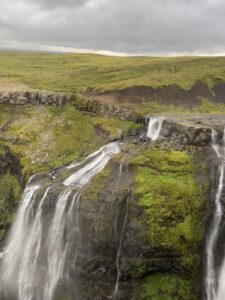 Iceland
Glymur hike Not your average hike: crossing rivers and climbing mountains. Good to know before you go: if you do the full loop your shoes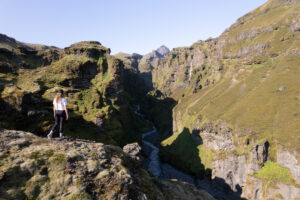 Iceland
Múlagljúfur canyon hike One of the best hikes we did in our life! If you as like us and want to avoid the more popular